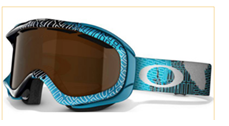 Sunglasses UK are having a goggle clearance sale and are offering an extra 10% off. To get the extra 10% off enter the voucher code FEB11, this offer is valid until 20 February 2011.
Sunglasses UK have an exciting range of Oakley ski goggles for you this season. They have a large collection of lens types/fits and frame colours to suit all ages and genders. Oakley ski goggles are always at least 20% off RRP, but if you find a model cheaper somewhere else, don't hesitate to ask for a price match. As well as great value for money, they offer FREE DELIVERY on all ski goggles, so it's never been a better time to buy.
Oakley Snow Goggles are worn by snow sports' elite including Shaun White and Danny Kass because these guys mean business on slopes, and they know that Oakley goggles offer unrivalled impact protection. Along with this, Oakley's range of lens technologies mean that their goggles are capable of withstanding anything the weather can throw at you without compromising on clarity of vision.
Find Oakley and other brands of ski goggles at discounted prices>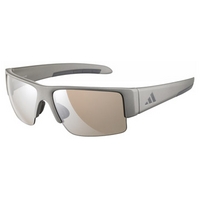 Golf pro Justin Rose helped with the development of the Adidas Retego sunglasses range.  Engineered to give optimum contrasting effect on the golf course with Light Stabilising Technology, the sunglasses help reduce eye tiredness and help improve your concentration. With all that aside they look great and give UVA/UVB/UVC protection for your eyes so why not grab a pair.