Getting your children to wear sunglasses is as important as getting them to wear sun cream, after all you only have one pair of eyes.
As a parent it is up to you to look after your child's health, they are children after all. Their eyes are susceptible to UV damage; just as much as ours are; which can lead to everything from painful yet easily healed surface burns to irreversible cataracts. It is also important to note that children tend to spend much more time outdoors than adults, which means they demand even more protection from the sun's threats.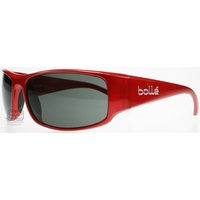 Many designers offer a kids range including Ray Ban; Police and Bolle to name a few, there is even a designer who specialises in sunglasses for babies, Baby Banz.