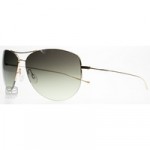 The Rock was seen on WWE Raw wearing a pair of Oliver Peoples Strummer sunglasses. This style is popular with other celebrities including Angelina Jolie, Brad Pitt to name but a few.
A stylish rimless aviator with Beta titanium temples available in gold, light silver, blue chrome and white. The lens size is 63mm with an arm length of 135mm and the lens is a gradient type.
Get your hands on a pair of Oliver Peoples Strummer sunglasses at a great price.
For more Oliver Peoples styles>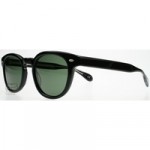 Oliver Peoples Sheldrake sunglasses make it to the red carpet, worn by Helen Bonham Carter and Jonny Depp. No stranger to celebrity faces Oliver Peoples sunglasses are a firm favourite with many stars this year.
Make huge savings on Oliver Peoples sunglasses and many other designer brands.
In celebrity land, the right pair of sunglasses are an important part of the look that they try so hard to achieve.  No pair of sunglasses are chosen by random luck, the celebrity dressers see to that, so if they are wearing them you can be sure that they are bang on trend and fashion.  So who is wearing what, here's a quick list of sunglass wearing celebrities spotted in November 2010.