We are delighted to announce the launch of our sister website, SCENTTASTIC.co.uk which brings you all the best perfume, fragrance and aftershave brands at discounted prices. Scenttastic has discounted perfumes and fragrances from all the top couture, designer and fashion brands including Calvin Klein, Chanel, Armani, Givenchy, Diesel, Dior, D&G, Gucci and so many more.
Discounted celebrity perfumes and scents
If you are looking for a perfume or fragrance with that added glamour and 5-star studded appeal then check out our range of celebrity in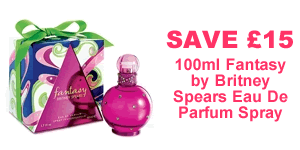 spired scents from top names such as Britney Spears, Jennifer Lopez, Paris Hilton, Sarah Jessica Parker, Kylie and Katie Price.
Discounted couture and designer brands at scenttastic.co.uk
If you are looking for discounted perfumes and scents from the leading couture, designer and fashion houses we have a huge variety to choose from. You will find all the leading couture names including Giorgio Armani, Chanel, Versace and Yves Saint Laurent. Out designer brands selection includes all the top names from Calvin Klein, DKNY and Paloma Piccasso to Burberry, Bvlgari and Jean Paul Gaultier. You will also find a selection of great fashion brands including Police, Joop, Guess, FCUK, Benetton and Agent Provocateur.
Great discounted prices for designer perfumes
Scentastic works with a range of frangrance suppliers to bring you heavily discounted perfumes and aftershaves, please visit us to find out more… discounted perfumes and aftershaves>