Congratulations to Tinie Tempah who won 2 Brits last night for best song and best newcomer. Tinie who is well known for his stylish dressing is rarely seen with out a pair of ultra cool Ray Bans and last night was no different as he, and his entire on stage team, donned the Ray Ban black frames to perfom a couple of his big hits of 2010.
If you want to get the Tinie Tempah look then check out some black framed Ray Ban wayfarer sunglasses which are available in a range of sizes and lens types. With prices starting from just £89 you can get the most on trend look for a bargain.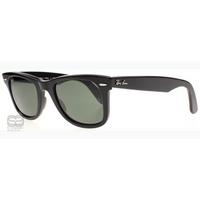 Tinie Temph was at the Brits 2011 launch party wearing his Ray Ban Wayfarer glasses.  The Ray Ban Wayfarer style has become his trademark and is rarely seem without a pair.
Ellie Goulding sang at the launch party and she is also a fan of Ray Ban sunglasses.  She was wearing a pair of Ray Ban Clubmaster at T4 on the Beach last summer.